El Cortijo
"Cortijo" es el nombre de las casas tradicionales de campo andaluzas. Con capacidad para 12 personas, Cortijo Montano, en Begíjar, Jaén, es una casa de alquiler íntegro con capacidad para 12 personas. Cuenta con 6 habitaciones dobles, 3 baños completos, 2 cuartos de estar con chimenea, 1 cocina totalmente equipada, un porche con barbacoa y un jardín con piscina privada. Por la finca, de 12 hectáreas, con olivos y arboles frutales, pasa un meandro del río Guadalquivir.
Alquiler Completo (12 pax)
Mascotas bienvenidas (bajo petición)
Alquiler de bicis (bajo petición)
Habitación por habitación
Cortijo Montano tiene capacidad para 12 personas. Cuenta con cinco habitaciones dobles, una individual (convertible en una doble), tres baños, cocina totalmente equipada, porche y jardín con piscina privada.
Navidades, Semana Santa y Festivos
JAÉN, THE UNKNOW ANDALUCÍA
Andalucía has its own character, even within Spain itself. But maybe, between the eight provinces that form Andalucia, Jaén is the most unknown and unexplored one.
Just 300 kilometers from Madrid, 100 from both, Granada and Córdoba, landscapes are the endless silvery olive tree "seas". Natural environments
such as Sierra de Cazorla, Segura y las Villas; Renaissance World Heritage cities like Úbeda and Baeza; roman ruins, like Cástulo; medieval
fortresses, arabic baths.., and, of course, a gastronomy marked by extra virgin olive oil (the province is the world's largest producer in the
world)… This is only a little starter of what you will find if you decide to visit us.
Quiénes somos
Having working for years as a food, lifestyle and travel journalist for Condé Nast Travele Spain, my dream has always been to have my own place to host travellers. This is why I decided to convert this family villa into a small guest house: simple, natural  with inspiration from other destinations I have visited over the years.
Cuatro estaciones, un destino
In fall and winter, our living rooms with fireplace invite you to hide under a blanket, chat with friends or play board games. In spring, there is nothing like a nap among the blossoming almond trees, pomegranates and quinces or bike rides. Summer is time to live, to enjoy a barbecue on the terrace or read a great novel. Do not miss the view of "Lorenzo" (the way we call the sun in Spain) hiding among the silvery olive trees while you take a dip in the afternoon.
Cuestión de detalles
We want to make you feel like where we are, and this is why the decoration of Cortijo Montano is so Andalusian, with some contemporary and exotic touches and memories of our trips all over the world. Our goal is to create a warm and cozy ambience. This is  why we leave the materials in sight (stone walls, wooden beams, craftswomen bars…) and all the furniture has been recovered by our family or bought at flea markets.
Horizontes plateados
You can take a walk along the river Guadalquivir; along the way you will see varieties of the olive trees from different parts of the world; you'll find benches where you can relax or hammocks tied to trees to take a siesta during the summer evenings.
We want to share our orchard with you. Not only to prepare your meals using our home-grown products, but also for you to take home our fruits and vegetables (in season).


Go local!
Baja el ritmo y descubre otra Andalucía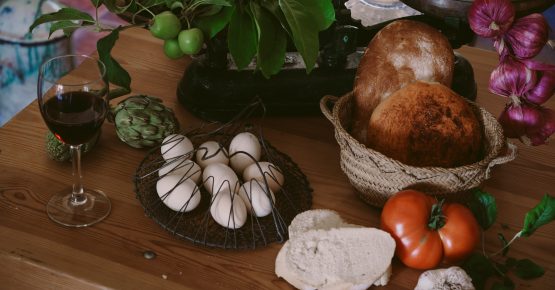 ¡A la cocina!
Pork back cooked in a mud pot, lamb, tortilla de patata, gazpacho, migas…, all these recipes have something in common: the extra-virgin olive oil as a base, but, Do you know how to cook them?. We propose private cooking classes followed by a meal.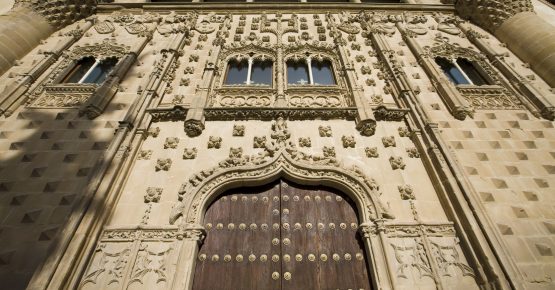 Tras las huellas de la princesa
Born in the nearby ibero-roman city of Cástulo, princess Himilce became Hannibal Barca's wife. Visit the archaeological site and watch her statue in the main square of Baeza and discover the fascinating story of the woman who conquered the heart of the Carthaginian statesman.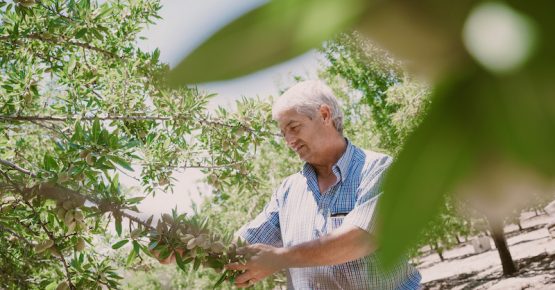 Aceite de oliva de la A a la Z
The province of Jaén is the largest producer of extra-virgin olive oil in the world. Cornerstone of the Mediterranean diet, also considered World Heritage by UNESCO, here we say "that in olives, as in pigs, everything is used". Learn all about it with this visit, that includes an oil mill and museum, a olive oil tasting, a workshop of soap and a lunch in the cortijo (barbecue).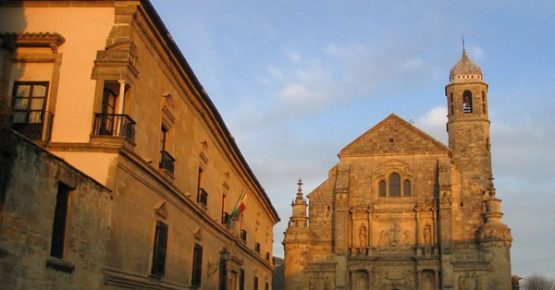 Tour Úbeda y Baeza
Only 18 and 20 kilometres from the two World Heritage Cities by UNESCO,  Úbeda and Baeza, Cortijo Montano is the best hub to meet Andalusian Renaissance: ancient palaces, chapels and mausoleums, squares, walls, patios and also the only sculpture by Michelangelo in Spain. We propose a private tour around the two cities. Contact us for details.